This is the follow up from the 2015 IMAGININGS album.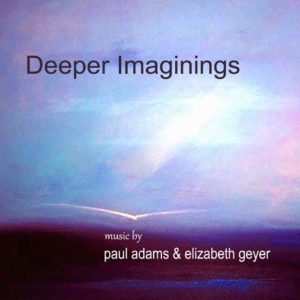 New age contemplative instrumental music poetically presented with an influence of world music in the vein of Peter Gabriel, Paul Winter, Ravi Shankar and Brian Eno.
We like to work toward a harmonious cross cultural blend of richness, passion and growth. We love the idea of collaboration with the finest musicians in the world such as David Hoffman (Trumpet soloist/arranger Ray Charles), the genius of India's premier bansuri flute player Pravin Godkhindi, Alp Akmaz from Turkey, Gary Green (Formerly with the UK band Gentle Giant) and others. Embracing serenity and wearing music like a warm comforting coat is how I would describe our approach. At a time when the earth seems to shrink and we come closer together, we need to embrace our differences in support during these challenging times.
1. Endless Horizon 4:55
2. The Unfolding 5:10
3. Acceptance 5:35
4. New Morning 5:25
5. Essence & Flow 4:50
6. Allowing 4:45
7. Still Meadows 3:35
8. Awakening 6:00
9. All That I Am 6:10
10. Evening 5:55
11. Hope for the Game 4:55
Praise for Deeper Imaginings

"It is always hard to replicate an album that has become a modern classic (Imaginings) – but Adams and Geyer might have done just that !!" –BT Fasmer NEW AGE MUSIC GUIDE
"On this meditative mélange of musical poetry there was harmony, there was balance, and there was unity in every tune. Highly recommended !!"m –R J Lannan, Artisan Music Reviews
"Adams and Geyer are tireless musicians who seek the perfection of tone and quality, a relentless pursuit of perfection, in the same way Sir Galahad sought the Holy Grail. it would seem to me that they have at last found this Eldorado of musical greatness,  … it is entitled Deeper Imaginings." –ONE WORLD MUSIC
"… it's rare to find artists bold enough to transcend commercial considerations and expectations and present all of their passions on a single project… I've never heard the two genres (New Age / Jazz) so gracefully entwined as I do on Deeper Imaginings"  –Jonathan Widran THE JW VIBE."I give Paul, Elizabeth and their players a MOST HIGHLY RECOMMENDED rating, with an "EQ" (energy quotient) score of a perfect 5.00… my "PICK" for most enchanting album" –DICK METCALF Contemporary Fusion Magazine
"… it takes the soul of a multi-talented artist to create a project like  Deeper Imaginings. This amazing combination of new age, jazz, and world, is ultimately a satisfying fusion of all three genres." –Keith, NEW AGE MUSIC REVIEWS"Steeped in the traditions of Native American music and meditative new age, DEEPER IMAGININGS is clearly an album created in the Global Groove spirit of 21st century instrumental music!" –
ROOTS MUSIC REPORT, Robert Silverstei
"they paint an eclectic sound on DEEPER IMAGININGS that could be described as ambient world fusion." –Candice Michelle JOURNEYSCAPES RADIO
"With Deeper Imaginings, Paul Adams and Elizabeth Geyer have followed their heart, and their soul shines through. I love their entire CD. It gives me plenty of playing room on the air!" –Flyingman WAWL
---
I've been listening to Paul Adams for several decades. He's never failed me.  Deeper Imaginings the follow up to Imaginings holds true. Give life a rest. These tunes will suck away your anxieties. I love it. -Ron, Music Discovery Network
---
---
Paul Adams on MDN TV: http://www.musicdiscoveries.com/mdntv/paul-adams-and-friends/
Paul Adams on Music Discovery Network: MDN Store
Paul Adams on Facebook: https://www.facebook.com/paul.adams.754
Paul Adams Web Site: http://www.pauladams.org
Paul Adams on YouTube: https://www.youtube.com/user/ppaul3/video
Paul Adams on CDBaby: http://www.cdbaby.com/Artist/PaulAdams
Paul Adams on Bandcamp: https://pauladams.bandcamp.com/
Elizabeth Geyer: http://www.elizabethgeyer.com/
Deeper Imaginings Bandcamp https://pauladams.bandcamp.com/album/deeper-imaginings
Deeper Images Apple Music https://music.apple.com/us/album/deeper-imaginings/1485285377
Deeper Images Amazon https://www.amazon.com/Deeper-Imaginings-Adams-Elizabeth-Geyer/dp/B07ZPFN6TW
Deeper Images Spotify https://open.spotify.com/album/4Mg8vqlYLOadYJVgNpBGbw
---
Release: 2019
Label: Lakefront Productions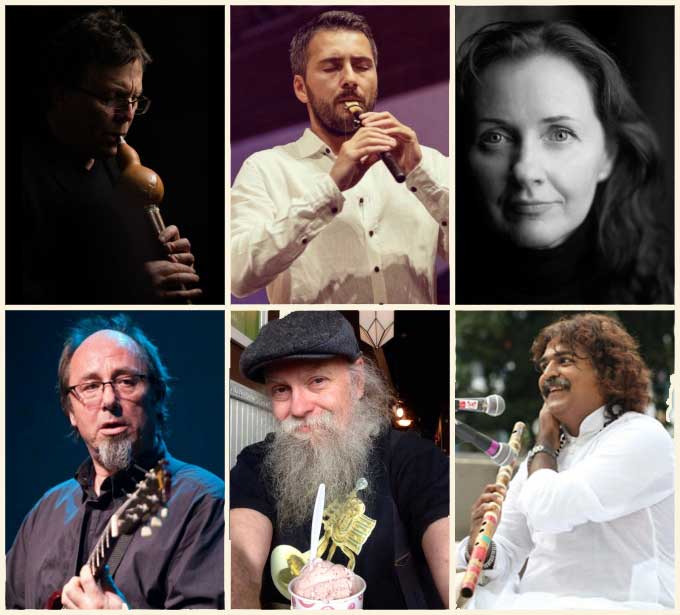 Paul Adams: guitar, electric sitar, oud, percussion, flutes, halusi, Synthl, poetry
Elizabeth Geyer: flugelhorn, piano, vocals
David Hoffman: trumpet
Gary Green: guitar
Pravin Godkhindi: bansuir flute
Alp Akmaz: Balaban